Project-based and expert approach
English
Plexus supports your ambitions from idea to realization.
Usually it starts with an idea, and you would like to discuss it with someone.
Plexus believes in the combination of sustainable techniques for energy production.
Especially "sustainable" is of paramount importance.
Not every technique is suitable for application at every location in the world.
In addition, we attach great importance to techniques that can be applied today in 2022, instead of 5 to 10 years later.
Plexus Energy B.V. works on a project basis
,
and offers the following services for the establishment of a biogas plant
:
Q

uick-scan

:

At this stage we are determining how repowering or new build

might be

interesting for your plant.




Pro

j

ect

p

ro

p

osition

:

A

proposal on how the intended results can be achieved is worked out, based on the gathered information

is worked out.

In addition to technical aspects

the financial perspectives

are also considered.




Pro

j

ect fundin

g:

Before a project is implemented,

the project-finance must be arranged.

We can help you work the necessary financing so that you can approach your investors with a clear proposal.

Pro

j

ect execution

:

We can arrange basic and detail engineering, purchasing materials, project realization, commissioning and aftercare for you. Budgeting and planning are closely monitored.
All employees are bound to secrecy to protect your and our interests
.
We value discretion from the very first contact with a (potential) client.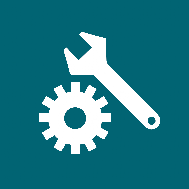 Experts in Renewable Energy